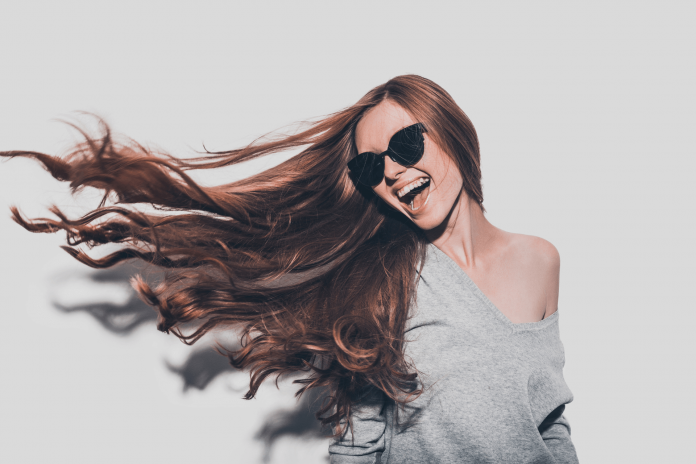 Have you ever met a person who isn't conscious about his hair? We all know pretty hair makes us look prettier. Many people are so fond of their hair that they take care of their hair more than their health. 
We often face a problem with the growth of our hair. A question arises almost in every person's mind: how to make hair grow faster? I am here to give the answer to this popular and unsolved question. 
How to make your hair grow faster? In short, there are several ways of making your hair grow fast, but you have to find a way that is suitable for your hair. Every person doesn't have the same hair type. Different persons require different kinds of treatment for different hair. But there are some ways which can be helpful for everyone. Oiling your hair regularly or combing frequently may help your hair grow faster. 
If you are facing the same problem with the growth of your hair, then there are some additional ways that I would like to suggest to you. Let's get started!
How To Make Your Hair Grow Faster? 6 Effective Tips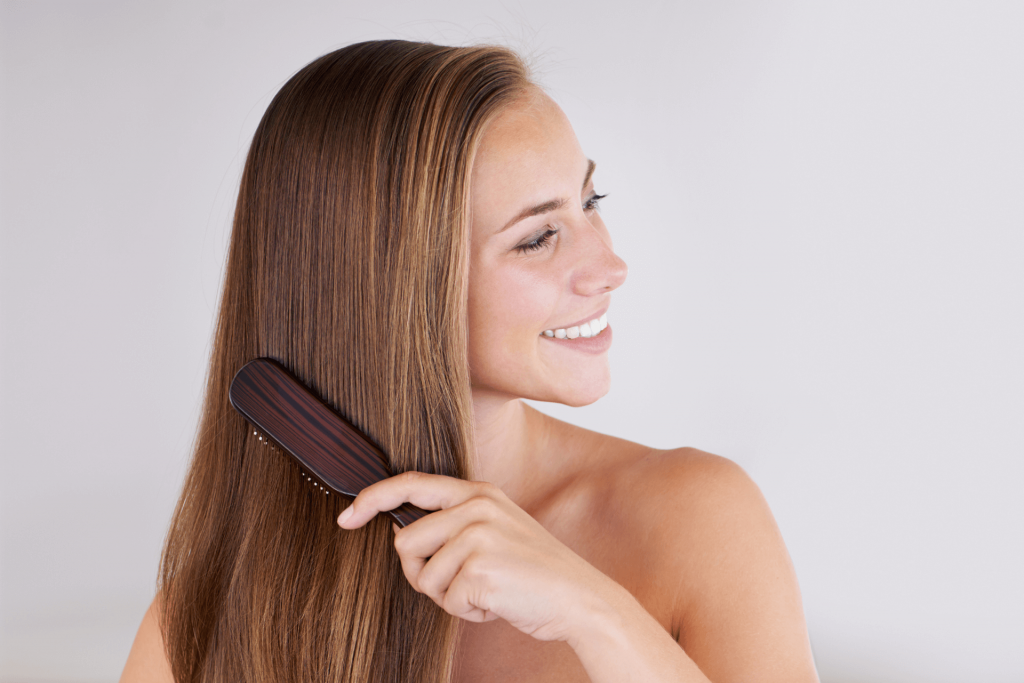 There is no doubt that you must have tried a lot of ways of making your hair grow fast. But hardly any of them worked for your hair. Actually, hair growth depends on several factors.
Genes play a great role in maintaining your hair growth. So, there is no remedy or magical formula which can make your hair grow faster overnight. 
But if you follow some ways suggested by the experts, then you may get some help. Here are some of those:
1. Avoid excessive dieting
The growth of your hair depends on the food you are regularly having. Restrictive dieting can cause hair loss. So, you should avoid this for the proper growth of your hair.
Try to maintain a proper diet according to your body's BMI. Otherwise, because of excessive weight loss, your hair won't get the necessary nutrients to grow.
2. Ensure protein intake
If dieting is necessary for you, then you have to maintain a well-balanced diet. A diet that ensures proper protein intake for you can help in the growth of your hair. 
There are some proteins that are essential for our hair growth. You should take them regularly. If you enrich your food with those proteins like eggs or fishes, there's a possibility of rapid hair growth.
3. Take Caffeine included products
We all are familiar with the fact that Caffeine boosts energy. But how many of us know that Caffeine has a growth-increasing effect on our hair? 
Caffeine increases hair growth at the molecular, cellular, and organ levels. Both men and women will get help from this treatment for their hair. So, you got another reason to drink Caffeine for the sake of your hair! Thank me later! 
4. Unleash essential oils
We all think that essential oils only smell great, but we are not aware of the most important usage. Have you ever heard that essential oils are great for hair growth? Probably not!
Even a little amount of essential oil does great for your hair. Also, your hair becomes soft and smooth with the touch of essential oils. 
5. Scalp massage
Massaging your scalp will reduce your stress and tension. 4 minutes of daily scalp massage helps a lot to grow new hair. 
After 24 weeks, the result will say for itself. This is a great way of reducing hair fall too. 
6. Minimize the heat
The excessive heat of hair straightener, curling machine, and other hair styling stuff cause hair damage. If you can't avoid heat styling, then you can decrease the temperature and the duration of using those styling tools. 
This way will help you a lot to reduce hair damage. Also, you can use different hair serum to reduce the damage caused by the heat of straighteners or curlers.
Can I really speed up my hair growth? 
Honestly, there is no way of making your hair grow overnight. But there are a few ways that are helpful for making your hair smooth, healthy, and long. These ways work slowly but surely. 
So, if you want the short answer, then yes, you can speed up your hair growth, but not overnight. Overnight hair growth is a kind of spam that we all fall into.
But before doing anything to your hair, you have to consult your doctor first. Consulting your doctor will make any of your steps safe for you. Otherwise, you may face some problems.
Everyone's hair type is not the same. If you do not consult your doctor, then you may face problems such as allergy attacks, more hair fall, and so on. So make sure that the tips and tricks you are applying to your hair are safe. 
Is rice water helpful for our hair?
Hair treatments were not this much developed from the beginning. Before 2000, there were hardly any well-certified methods for reducing hair fall and increasing hair growth. But there were many fast hair growth secrets.
Women at that time used to use rice water to improve the growth of their hair. Rice water has been a popular treatment for hair for ages. Rice water is the water left over after the rice is cooked. 
Mostly this treatment used to be given to the women of China, Japan, and Southeast Asia. Many books say that this is a useful treatment for hair, and this works. Many beauty bloggers use this technique even now.  You can use this if you are looking for ways how to grow hair faster in week's home remedies. Rice water is very helpful for growing your hair from the roots.
What Should I Avoid To Reduce The Hair Fall?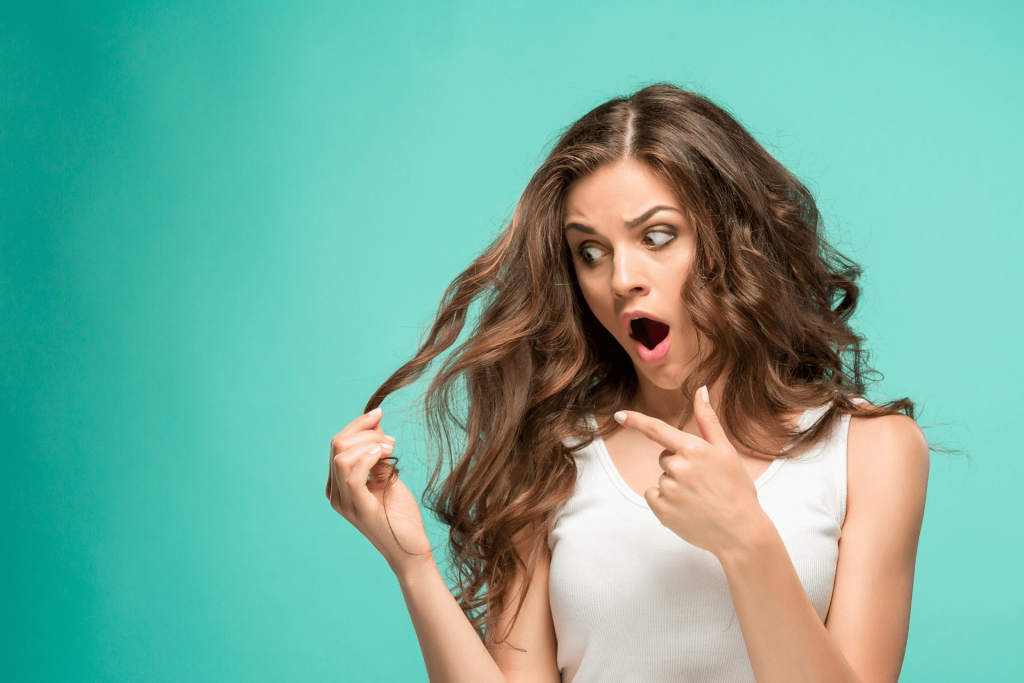 If you want the proper growth of your hair, then you have to reduce the hair fall first. By avoiding some things, you can do so:
Avoid using low-quality products in your hair.

Don't use hair styling tools too much.

Make sure the hair oil you are applying includes natural materials.

Don't let hair oil stay on your hair for a long time. Because hair oil attracts dust, and dust causes hair to fall.

Don't apply conditioners on the scalp.

Avoid doing any stuff with your hair without consulting your doctor.
By avoiding these things, you will be able to reduce hair fall. Also, your hair growth will be increased. 
Final thoughts 
I hope the information that I have given will help you to save your hair from being damaged. Also, your hair will look smooth, healthy, and long. But before doing anything to your hair, you should consult your doctor. I hope every day of yours to become a good hair day. Good luck!
Related:
10 Tips & Tricks Of How To Grow Hair On Bald Spots Naturally
3 Kitchen Ingredients That Will Your Answer Question "How To Grow Hair Faster In A Week"