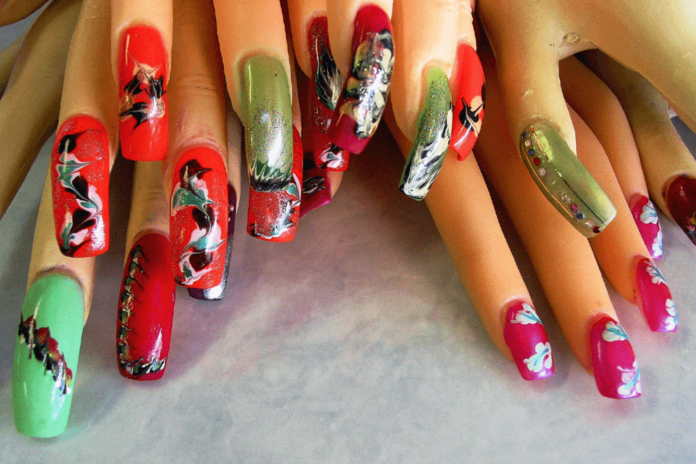 When it comes to adorning yourself, there are so many things you can do. Sometimes people want to experiment with different things to do so.
To make their hands look attractive, women can do so much to their nails. Because that's a body part, you can put chemicals on without worrying too much. And in adorning nails, fake nails play a significant role as they protect your actual nails from damages. So, many women like to use fake nails for different experiments on their nails. 
But they struggle with how to remove fake nails. Because putting on fake nails is pretty simple but taking them off is a difficult job to do. That's what I will be discussing here. I will go through the process of taking off fake nails. 
Let's get on with it.
How To Take off Fake Nails With Glue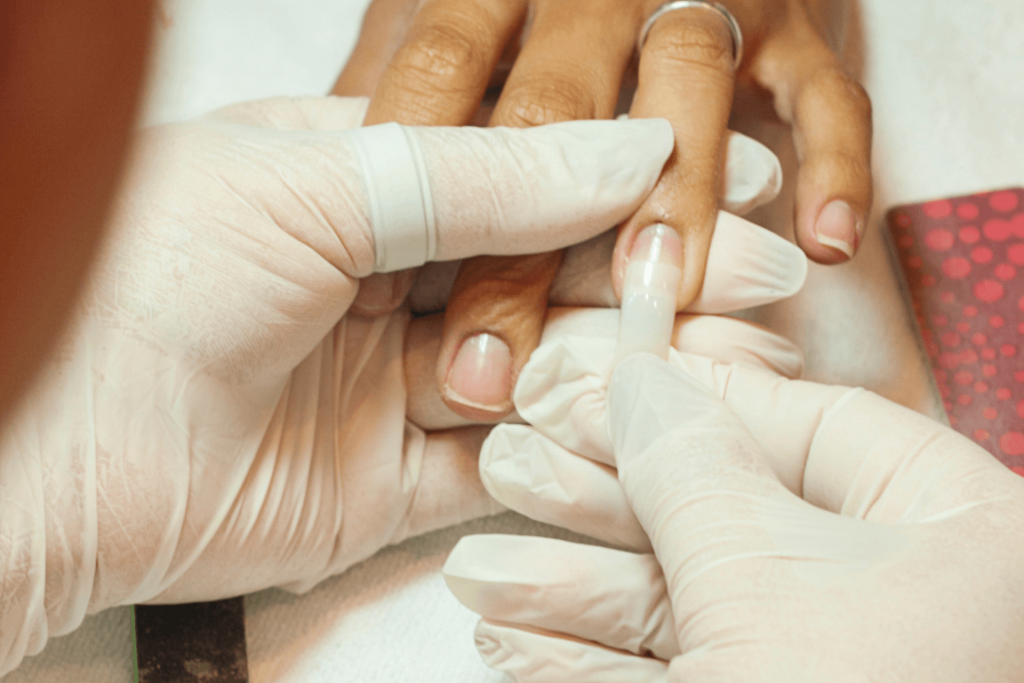 Just follow along with the processes I am going to discuss here. I will share three easy methods with you that are easy to follow along. Let's start. 
1.

Removing fake nails using acetone and foil

This is a pretty popular way to remove fake nails and works wonders every time. To remove your fake nails this way, you will need acetone and some tin or aluminum foils.

First things first, you will need to cut down your fake nails as short as possible. After that, use a nail filer and start filing your fake nails. This will help you get rid of the nails' top coating and make the nails a bit thin. As the nails go thinner, it gets easier to take them off.

Now soak some cotton pads with acetone. And cut some aluminum or tin foils. Make sure they have enough size to cover your nails completely. Then, place those acetone-soaked cotton pads on your nails and wrap it up with some aluminum foil. Get all of your fingers done at the same time. 

Keep your fingers wrapped up for about 20 minutes. It takes this much time to dissolve the glues or chemicals used in fake nails. After 20 minutes, remove the foil and use a cuticle pusher to get the nails off. Usually, they should come off, and if they don't, use some more cotton soaked in acetone and wrap it up with a foil.

Finally, scrape away any excess adhesive on your nails. This how-to take off acrylic gel nails the easiest and fastest way. 
2.

Removing fake nails using hot water 

If you are wondering how to take off fake nails without acetone, then I have a solution for that as well. And it's a pretty easy one too. You can actually get rid of fake nails by only using water and nothing else. However, the process is time-consuming and requires a lot of patience. So, if you have time, you can try this out.

This is very simple. You need to cut your nails down to their shortest length. Then fill a bowl with warm water. Then just keep your hands soaked up into the water. Make sure the water temperature isn't too high; otherwise, you can't keep your fingers soaked up there. It takes about 40 to 50 minutes to get the job done. 

You will need to keep pouring hot water in the bowl constantly because it tends to get cold. If the water gets cold there, it will be useless. After 50 minutes, you will see your nails are coming off, so pull them with a pair of tweezers. And if they don't come off, then you will need to soak your fingers for a little longer.

So, this is how to remove fake nails with hot water. This is undoubtedly the safest way to remove fake nails. But as it takes a lot of time to do this, many people avoid it. Well, you can just turn on your favorite movie or series and keep your hands soaked.
3.

Removing fake nails with dental floss

You might have heard of this method because this one is quite popular among people because of the uniqueness. You can remove your fake nails using dental floss as well. But you can't do this on your own. You will need someone to be there with you to do this.

The process is pretty simple. Use some orange sticks to create an inlet in your nails. Then take some dental floss. Well, it's not just to have a partner while doing this, but it's better to have someone alongside. They can put the floss into your nail inlets. Then all they need to is floss around the area, just like flossing your teeth.

You will notice the nails are coming off slowly. Make sure not to put too much pressure on your nails while flossing them. After they come off, you can use a filer to clean up the leftover adhesive on your nails.

This is a very convenient and easy method to take off fake nails. It's also time-saving as well. But there are some things you will need to consider before applying this method. This method can be uncomfortable and painful at times. 

So, if you have a low threshold for pain, we suggest avoiding this method. Also, if you don't have a partner alongside, you can't do this.

There are some other methods to remove your fake nails, such as using a nail filer, using nail polish remover, using acetone with warm water, etc. Here, I tried to keep things simple and easy for you. Also, these are some best ways to remove your fake nails. 

Conclusion 

I tried to guide you through how to remove fake nails. Hopefully, following any of these will work wonders for you. In some cases, you will need to patient with the process. So, if you are doing that, you will get the results for sure. Don't stop using fake nails in fear of removing them anymore. Try experimenting and being creative.

Related:

How To Take off Acrylic Nails At Home

How To Take off Acrylic Nails With or Without Acetone