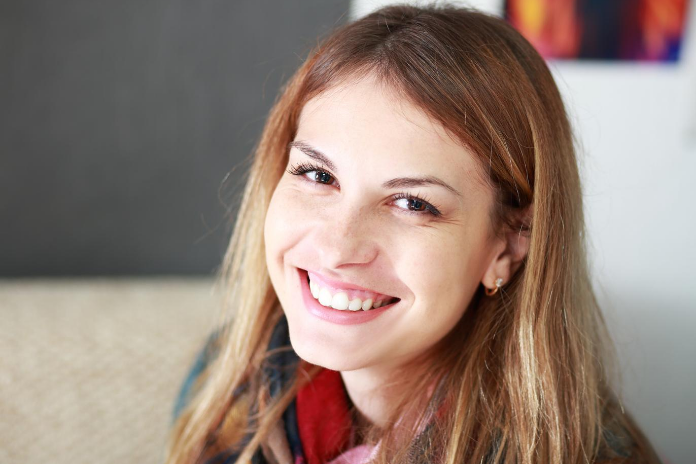 A glowing skin is every girl's dream, right?  And we girls literally do everything to make our skin glow. Starting from high-end highlighters to facial oils, girls are ready to spend thousands of bucks just to get the glass skin. So now if I tell you some cost-effective ways about how to get glowy skin without makeup aren't you going to love it?
How to get glowing skin naturally without makeup
Do you know that now without spending lots of money your skin can glow? If the answer of my question is no or you are in confusion then this piece of writing is going to help you a lot. Here are some easy tips which will make your skin glowing in no time.
1.
Cleanse properly: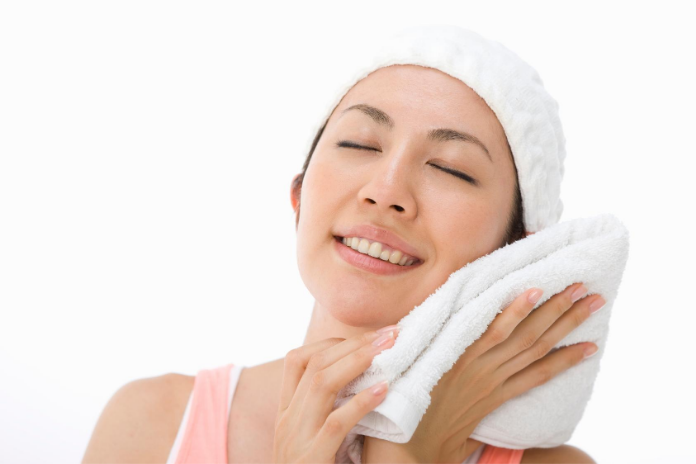 If you want clear glowy skin then cleansing your skin should be like a regular ritual to follow. Dirt and clogged pores can take away the glow from your skin. This is why you should always clean your skin deeply. 
First, take some amount of good facial cleanser. And massage it on your face in circular motions lightly with your fingers. Do it for 1-2 minutes and then rinse your face with clean water. That's it, yes it is so simple. For best results do it twice in a day and do not forget a pick a good cleanser otherwise all your efforts will go in vain
2.
Exfoliate: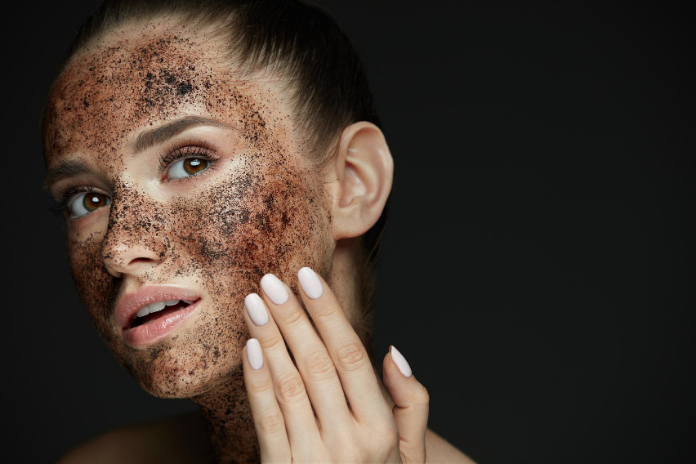 No matter how much you try or how many expensive products you are using your face won't glow if you do not exfoliate your skin.  When you exfoliate the skin it removes dead cells and dirt properly and this results in smooth and glowing skin. So if you want glowing skin start making the habit of exfoliating your skin at least once or twice in a week.
You can exfoliate your skin with a face scrub or a peeling mask; both will work if it is from a good brand.  I would suggest going for gentle ones if you have sensitive or dry skin. You can exfoliate your skin with your fingers or a mechanical brush. But all the people who have dry and sensitive skin avoid using anything except your fingers.
3.
Hydrate:
Water is one of the most important factors to consider if you want beautiful skin. Yes, if you are someone who does not drink much water and going through a bad skin phase then this is the result of dehydration. So if you do not wish to have dull and a face full of wrinkles in your thirties then starting drinking six to eight glasses water per day.
4.
Exercise: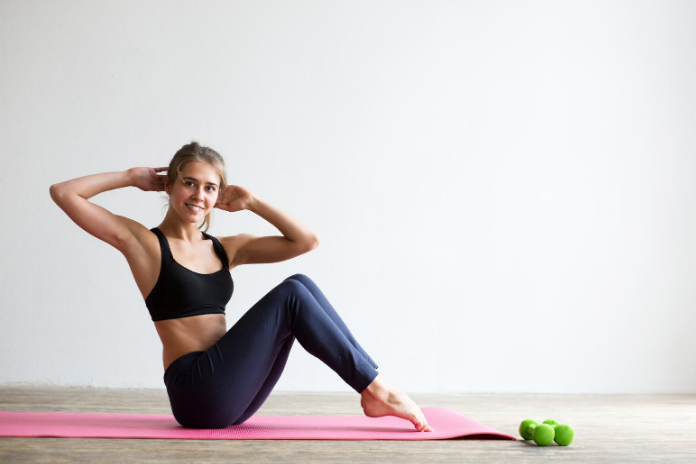 If you are aiming for quick and long-term results then you must opt for workouts.  When you do cardio it stimulates your blood flow and makes your skin glow. Working out also has other benefits such as it makes you stronger and fit. Thus there is no harm in doing it as it gives multiple benefits to your health.
How to get dewy skin naturally at home
Who does not like home remedies right? Home remedies are easy to do as it is cheap and can be found easily in your kitchen. So here today we will tell you some remedies to make your skin dewy and smooth. But remember no home remedies or products can guarantee long-term results in just one day use.  You must use home remedies for some time to see visible results on your skin.
1. Aloe Vera:
The nourishing properties present in aloe Vera helps to rejuvenate the skin and makes it glow.
There are many ways to use aloe Vera on the skin but if your purpose is to use for achieving glowing skin then you can follow the procedure given below:
Step 1 : At first, you should pick all the other ingredients that you will need along with aloe Vera. Do not worry these are nothing fancy or expensive. I bet every one of you can find these ingredients in your kitchen. 
The items that you will need to make this face pack are-
🔸 Of course Aloe Vera itself! 🔸 The super beneficial "Turmeric''
🔸 Pure honey 🔸 Milk
Step 2 : Now mix these yummy ingredients all together properly. That's it now the face is ready to use on your face.
Step 3 :  Apply the face pack all over your face evenly and leave the mask for at least 15 minutes.
Step 4 : After 15-20 minutes when the mask has dried up wash it with lukewarm clean water.
2. Cucumber:
This vegetable does not only tastes great but it also has great benefits. Cucumber has always been famous for containing cooling agents. So if you know how to use it properly then it can also make your skin glow.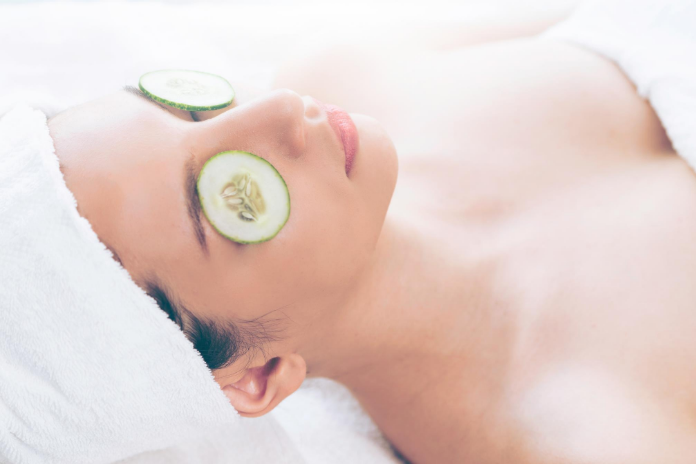 Step 1: Take one cucumber and 3 spoons of yogurt.
Step 2 : Grate the cucumber with the help of a grater and put it in the blending machine.
Step 3 : Now mix the yogurt with the cucumber paste properly.
Step 4 : Apply the mixture on your face and let it stay there for 5 minutes. Then rinse it off with slightly cold water.
3. Saffron:
Since the ancient era saffron has played a vital role in marinating women's beauty. The benefits of saffron in beauty care is definitely unexplainable. The antioxidants property in saffron not only keeps the skin healthy and glowing but it also prevents the skin from sunburn.
Hence, now let's get to know how we can use it to gain beautiful skin.
Step 1 : All you need to make this face pack is one spoon of honey and 4-5 strands of saffron. 
Step 2 : Now put the strands of saffron in honey and let it soak for some time.
Step 3 : Apply this honey on your face and leave it for 10 minutes.
Step 4 : After 10 minutes wash it off with cold water.
That's it these are all the best tips and tricks for how to get glowy skin without makeup.   You must follow the guide and use the remedies at least 2-3 thrice if you are a fan of luminous skin. We would love to hear your opinions and experiences about our guide. So please us let know in the comment section below.