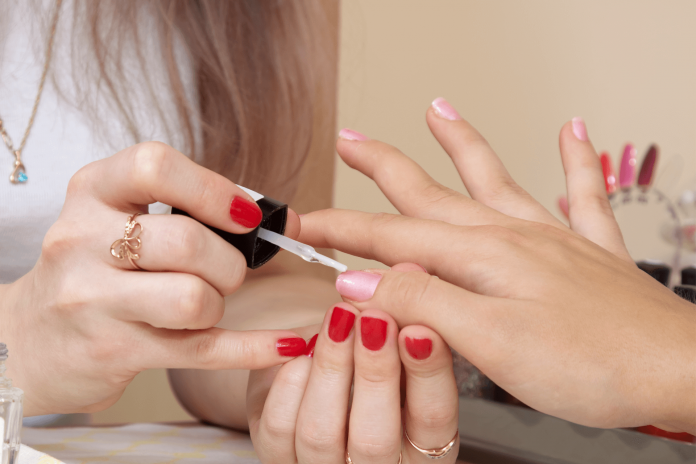 Nail painting represents our self-love, self-care, and self-expression. Our nails look beautiful when we manicure them and lacquer them up in different colors. Many of us women be spending so much money and time to paint and to decorate their fingernails. Sometimes we also paint our toenails. Having to know how to paint nails has become a necessity these days. 
Nail painting isn't just a modern or a new thing to do. In the past, painting nails symbolized a person's place in society as a specific class member. But the nail paintings were not quite glamorous as it has it today. 
Now here I will be going through a complete guide on how you can paint your nails precisely. This will be a step by step guide towards painting nails.
How To Paint Your Nails Step-By-Step
Many people ask me where I get my nails did; I usually tell them that I just do it at my home. But it needs a lot of practice to make it perfect. I have learned so many techniques and aspects of nail painting to get it done with perfection. And once you get the hang of you, you can try out simple and easy nail art at home. 
Let's start the guide here so you can learn painting nail tips and tricks. 
Step 1:

Getting your nails ready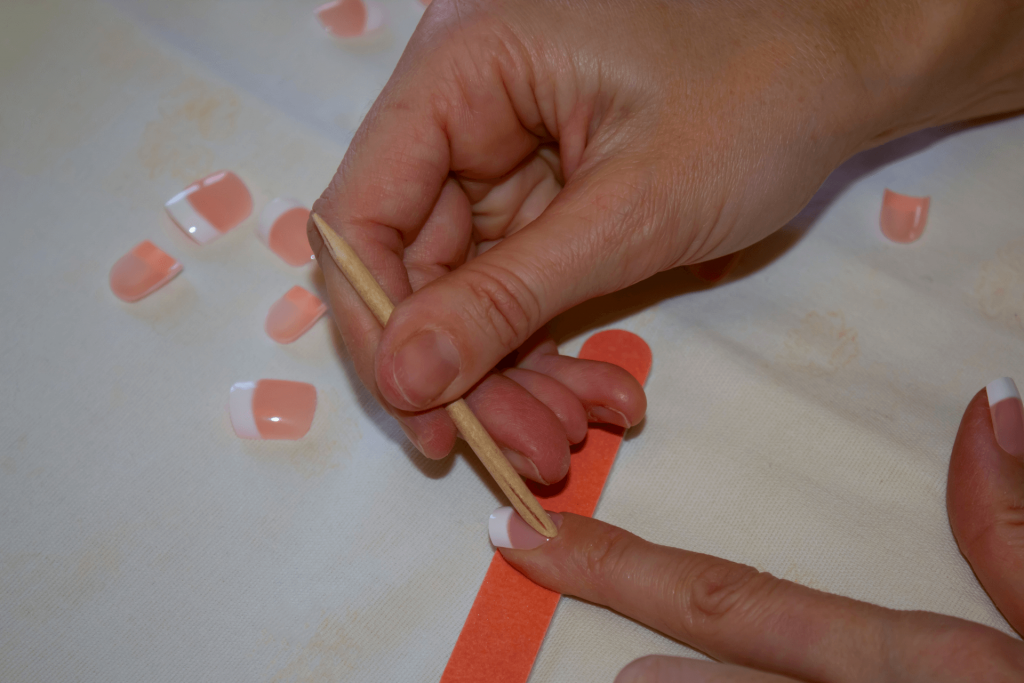 So first of all, you need to manicure your nails. This is done for preparing your nails to get colored. For starting manicure, you need a base coat. Base coating is important because it makes your manicure last for a long time. 
Many of us have dry nails, so the base coating can make your nails smoother as well. If you have textured nails, then you should go with rich fillings. The base coat also helps your nails to dehydrate and moisturize your nails. 
With all that, you will be done with the preparation of your nails. Then you will have to get to the actual part where you color your nails.
Step 2:
Coloring the nails
Now it is time to color your nails. You can take any color you like. But make sure to apply the paint after your base coat gets dry. While painting your nails, you need to be careful about applying it. Don't rush through the process as it will ruin your nail paints. Take it slow and steady. Apply the nail paint thoroughly, and make sure you don't miss any spot.
By any chance, if your nail paint gets spoiled and it goes on some of your skin areas, then use a small cleanup brush. You also need nail polish remover, and you must be sure about the removal that it has 100% acetone because it works best for cleaning up around your nails. 
To wipe off the extra nail paint around your skin, you can use a cotton pad along with a brush. After cleaning it, do a second coat with the same nail paint on your nails just to get the pigment to it. You can also give a third coat to it.  
Step 3:
Finishing up with a top coating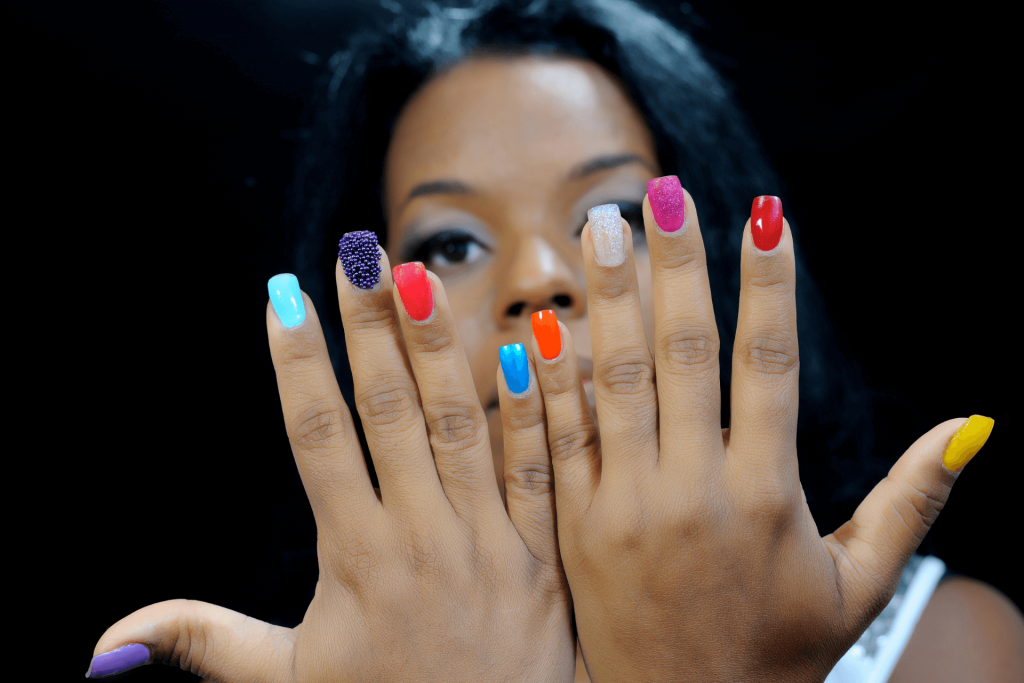 Once you are done coloring your nails, you will need to cover it up with another coating. Do this to ensure that everything is nice and completely neat. This top coat gives your nail paint a nice and shiny look. 
When your nail paint gets 100% dry, then you need to topcoat it. Just to make everything nice and seamless. Having the topcoat is like going for the finishing touch, so your nails stay colored and gorgeous for a long time.  
That's it; you are done painting your nails. Rock whatever color or design you want; it doesn't matter. Also, experiment as much as you can.
DO's and DON'T's
Now there are some things you will need to be careful of while painting your nails. Here I will write about DOs and DON'Ts and some hacks that I love when I am doing my nails. These make life so much easier for you.
Don't use cuticle nippers. This is going to create hangnails. Instead of this, use a scraper to take off all the dead skins on top of your nails.

Oil is always at the top of our skin and nails that many of us don't even know. So, take a little bit of acetone or nail polish remover and apply it. And don't touch your nails before applying nail paint. 

Always take less polish on the brush because when you take too much, even if you keep inside the lines, it can go in your skin areas. So, the best way is to take a dot of nail paint, push it on the middle of your nail, now pull it on the bottom, and now fill up both sides.

Don't do your second coat immediately. Wait until it gets 100% dry, then apply the second coat on your nails.

If you plan to do nail art, then take some liquid latex because it will definitely make it messy. Apply the liquid latex around your cuticle. This is the easiest and best way to prevent nail paint from getting on the skin. 

Sometimes we use the dark color of nail paint, and when we try to remove it, there is nail polish all up in the cuticle area, and the skin around it looks stained red. 
To prevent that pigment from smearing around your skin and cuticle, use thick hand cream. Put the cream all around your cuticle area and up above the skin. Then take nail polish remover and remove it gently with the help of a cotton pad.
Well, I shared my complete knowledge of how to paint nails with you. Hopefully, this will help you get your nails painted the way you want. And yes, when you do that, don't forget to flaunt off ladies.
Related: