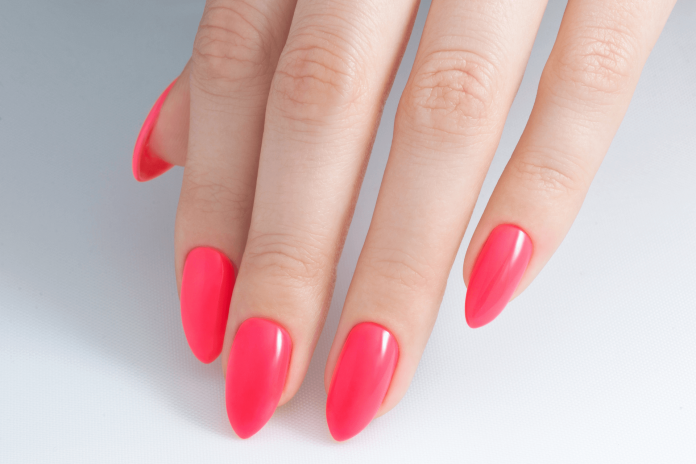 Nail Painting is an amazing beauty task to do. But if you don't know how to do it properly, then there is a possibility that you will ruin your whole look. 
In order to paint your nails in a good way, you have to follow some basic instructions and a proper guide. Knowing the exact way of nail painting will let you color your nails more often.
You have to prepare your nails, choose good paint, and follow some other basic instructions.
So, today, we are going to share a total overview of How to paint your nails. Without any further delay, let's dive into the main context!
Guideline On How To Paint Your Nails
Now it's time to follow the proper instructions for your nail's beauty! Let's begin!
Things that you will need:
Nail polish remover 

Basecoat

Nail polish

Topcoat 

Brushes 

Cuticle oil (optional)
Steps to follow:
Got all items in hand? Now follow the below steps.
Step- 1

Get the shape

You have to trim your fingernails with nail clippers. Some prefer to keep the length. It is advisable to start cutting from the side to avoid nail splitting. If you have a long nail, it is not wise to file down the growth. Rather you can use nail clippers to get the shape and some filing to make it complete. Filing is mostly used to shape your nail, whether you need an oval, square, rounded, or whatever you prefer. It will help to give you a smoother finish.
Step- 2 Buff the nails
Now that you are done with the filing, let's concentrate on buffing your nails. It will create a smooth surface over your nails so that you can apply paint easily. You have to use the buffer moving back and forth for a few seconds. You will feel and see that your nails are getting smoother. Many people think that buffing is not that necessary, but it has a significant effect on the way your polish will look.
Step- 3 Take care of your cuticle
You can use several essential oils on your cuticles. This will keep the cuticles hydrated. Cuticles tend to become dry, so you need to hydrate them always. It will also help to enhance the look of your nails, and it will be more lengthened.
Step- 4 Washing your nails
In my opinion, for some people washing nails after applying the above-mentioned steps is unreasonable. Therefore when you have applied essential oils on your cuticles, you should wash off said oil. This is the time you need your nail brush to work. If you didn't wash the said oil off, in most of the cases, your polish might seem to chip. You can also use a cotton swab dipped in a facial toner to cleanse your nails.
Step- 5 Base coating
Now that you have done all the steps, it's time to set up your base coat. You need to apply a thin layer of coating polish first. It will help even color applications and will last long after the base coating applies one or more color polish. It is really tough to paint your nails at home when you have a non-dominant hand, but with practice, you can easily master the skill to steadier and more consistent brush strokes.
Step- 6 Topcoat for sealing
Now, this is an important part that most people skip. Don't skip that step. Apply top coating over your polish all the way to the tip and lock it. You can also reapply the topcoat every 2-3 days to make your nail paint last even longer.
Is it good to wear nail polish all the time?
The answer is NO. You see, a nail is a principal part of the human body that prevents all bacteria and fungus from entering your body. If you leave nail polish on your nails for a longer period of time, it can dry your nails and will pose a health hazard.
Also, wearing nail polish continuously can ruin the shape and texture of your nails. Besides, not every color matches the same look over and over. It's against the style! 
Is it bad to paint your nails?
Well, no one ever said that it's completely unhealthy though you need to be careful that you don't keep the polish for a longer period of time. Some experts also suggested that it is not advisable to use polish remover more than 2-3 times a month.
It damages your nails, and the longer time you put on polish, the dryer your nails will become. Also, after wearing the nail polish for a longer time, it can get full of dirt that will enter inside you with food. Moreover, the chemical used in nail polishes is not that good for your health. 
Things That Happen To Your Body When You Paint Your Nails?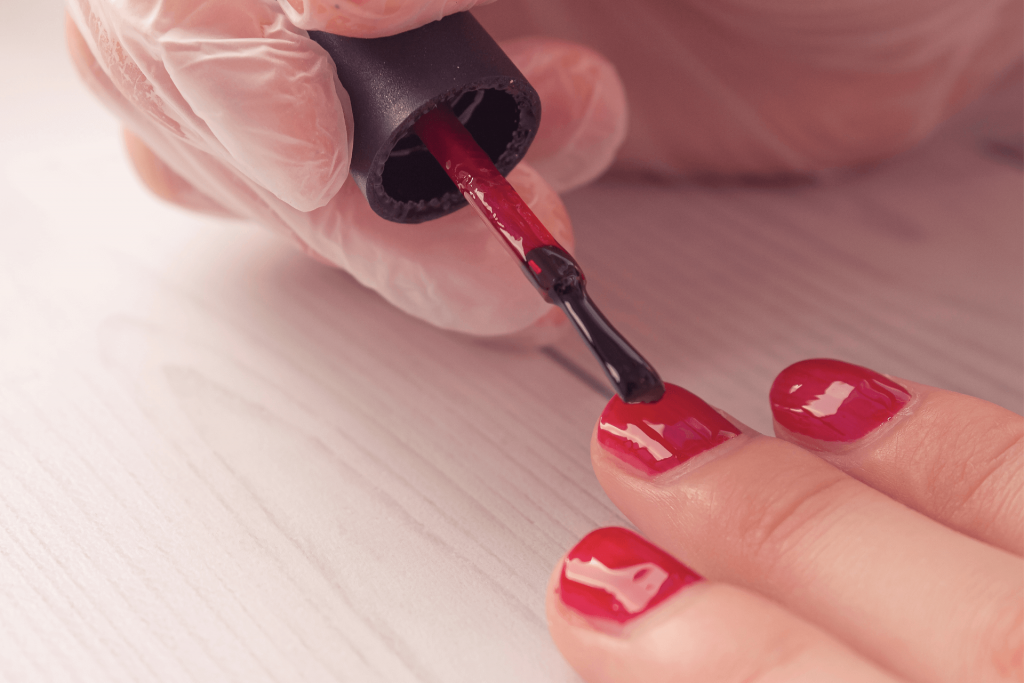 There is likely some effect like weakness, fainting, headaches, nausea, several allergies if you use low-grade nail polish. You should consult an expert if you face these.
Also, your nail condition will get worse day by day if you continuously keep on using nail polishes. Nails can lose the natural shine and also can break off easily. Due to the chemicals, your nails can lose brightness and look yellowish as well. 
Wrapping up
There is nothing better than self-care. However, if you are trying to paint your nails, make sure you follow the above steps properly to get the best out of your nail paint. We have suggested a proper step by step guide on How to paint your nails for you.
Every person should have a moment for themselves when they're watching tv or listening to their favorite music. This is the time you should consider doing your nail paint. 
Get all the things you need and follow the steps. You will end up with absolutely splendid nail paint. Good luck with your fashion journey!
Related:
Tips And Tricks For How To Paint Nails
How To Get Acrylic Nails Off? Easy 4 Best Methods
How To Stop Biting Your Nails: Expert Tricks To Save Your Back!
Most Useful Tips For How To Strengthen Nails