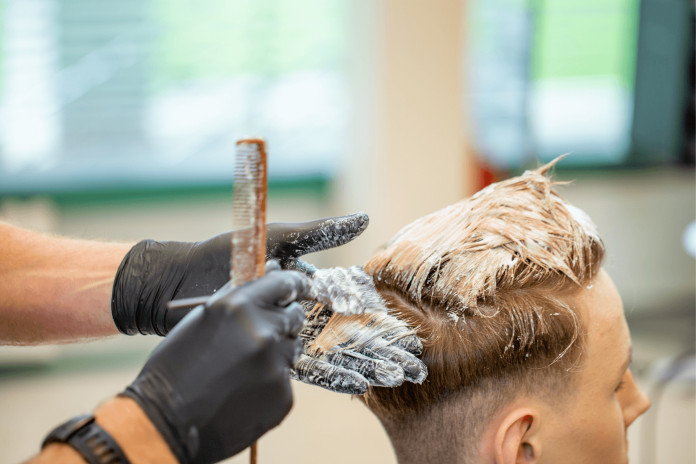 Who doesn't love to bleach hair? We, humans, are fond of beauty as well as creativity. While we are applying creativity to almost everything around us and then why should we forget our hair? 
Bleaching hair is the greatest way of making our hair pretty, creative, and cool! Also, bleaching makes any hair color sit properly in your hair.
If you want to bleach your hair, a question may arise in your mind: how to do it? You will get that answer by reading this article. 
So, How to bleach hair? You can easily bleach your hair with bleach powder and developer. But, you have to follow a few steps to bleach your hair. 
In this article, we would like to show you some easy steps to bleach your hair. So let's get started!
Guideline On How To Bleach Hair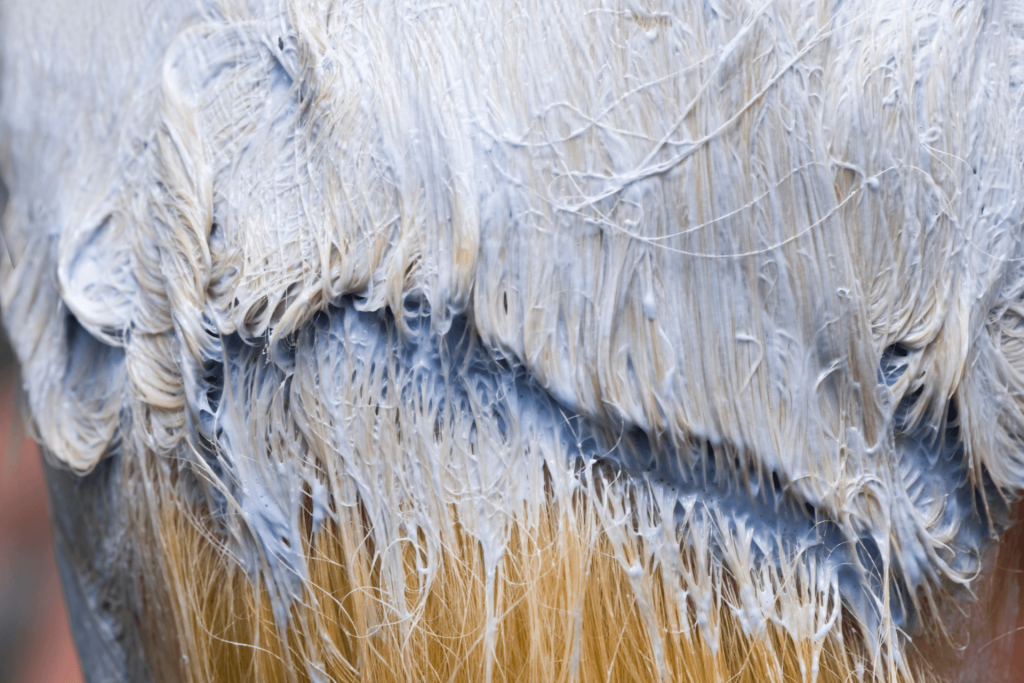 Bleaching your hair is not a tough process. There are several ways of bleaching hair. At first, you have to gather all the necessary tools and ingredients to start. 
What you need:
You need very few items to bleach your hair. Those are:
Comb

Bleach powder

Developer cream

Toner

A plastic bowl

Plastic hand gloves

Brush

Clips

Foil paper

Hair drier (Optional)
Now, we would like to show you the perfect and easiest way to bleach your hair. Let's know the steps!
Step:1-

First you have to wear old cloth and put gloves on your hands. Otherwise, you will ruin your outfit. 

Step:2-

comb your hair and divide your hair into several portions. Each of the portions should be thin enough to get properly drenched with the bleach.

Step:3-

now you have to properly mix the bleach powder and developer.

Step:5-

by this time, pick a brush and apply the mixture on each portion of your hair. And then, fold each portion with foil paper. Read the package, and you will find out how long you have to keep that mixture on your hair.

Step:6-

wait for the duration according to the package, and after a certain time, wash your hair.

Step:7-

let your hair dry, and at last apply some toner so that your hair remains smooth and gives a glossy texture.
We think these are the easiest and most simple ways of bleaching your hair. However, there are different restrictions for different brands of hair bleach. But most of the hair bleaches can be used by following these ways.
How to bleach hair at home naturally?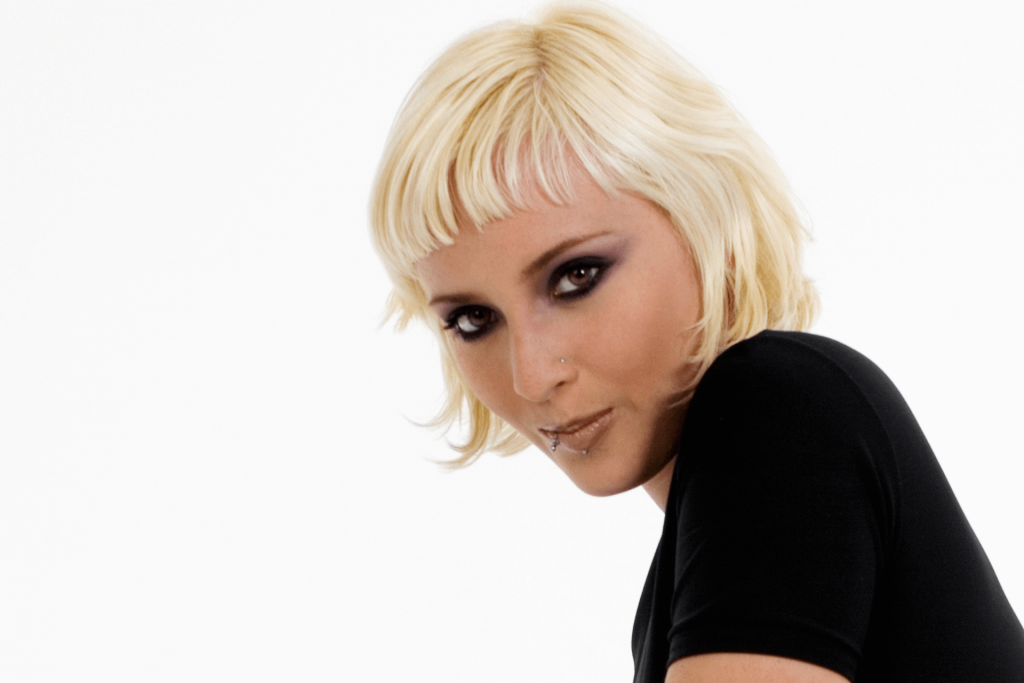 Doing things naturally can make everything good. Many people think that there are only artificial ways to bleach your hair. But they are not right. 
You can also try natural ways of bleaching hair at home. Though these ways won't be as effective as the artificial one, you will get results for sure.
For instance, you can use lemon juice for making the strands light. Lemon contains acidic ingredients that can successfully reduce the color of your hair. 
Also, for lightening hair, you can also use a mixture of hydrogen peroxide and baking soda. Again, for hair highlights, you can use peroxide. 
Afterward, honey can also be used for making the whole mixture thick and consistent. 
These are some incredible natural ways to bleach hair at home. We think these will come out helpful for you. 
Can I bleach my hair using toothpaste?
A most popular question which comes almost to everybody's mind: Can I use toothpaste to bleach my hair? The answer is yes. You can bleach your hair by applying toothpaste to it.
If you apply toothpaste just like bleach on your hair, let that stay for a long period, and then wash that, you will see the magic. You will find your hair in kind of similar condition like you find after bleaching your hair. 
Which household stuff can be used to bleach hair?
There is some household stuff which is available almost in every house every day that can help you to bleach your hair. These are:
Lemon juice

Honey

Vinegar

Olive oil

Toothpaste

Chamomile Tea

Cinnamon

Henna Powder

Rhubarb

Peroxide

Baking soda
The items mentioned above are always available in everyone's house. These are very helpful for giving your hair a pretty color and a unique texture. Besides, these can save your hair from the toxicity of bleach.
How can I make my hair lighter overnight?
There is an incredible and effective way that you can follow to make your hair lighter overnight. That way requires a few things and a very simple process.
Stuff you need:
Honey 

Cinnamon

Olive oil

Vinegar

Comb
Process

:
Mix honey, cinnamon, olive oil, and vinegar.

Comb your hair properly.

Apply the mixture wherever you want the highlights.

Keep it for 2-3 hours.

Wash out the mixture from your hair properly.

You will see the magic after washing them from your hair!
Though this method is very effective, if you want major lightning, then you have to use this method a few times. Otherwise, it may disappoint your expectations. 
Is bleaching hair harmful? 
Bleaching hair is kind of harmful. Because bleaching makes the hair rough and less shiny. Bleach tries to take away the moisture from our hair.
Bleach can permanently hamper the cuticles of your hair. This will make your hair damaged. Also, this will stop the growth of your hair. 
Another thing is that you may lose a lot of hair if you bleach your hair. The chemical used in the bleach is very harsh for our hair.
Bleaching hair, again and again, can turn out very harmful for your hair. Your hair will lose the natural moisture and gloss from it. Also, your hair will look dull. 
That's why experts suggest not to bleach your hair continuously. Or even if you want to bleach, try to follow the most harmless and natural way. Otherwise, you may lose your most important beauty asset!
Final thoughts
When you feel that you are looking kind of boring in your old looks, you can bleach your hair and totally give yourself a new fashionable look. Bleaching can change your whole look instantly.
Try to follow the steps that we provided while bleaching your hair. Also, do not bleach your hair constantly if you want to keep your hair healthy. Have a beautiful hair bleaching experience!
Related:
10 Tips & Tricks Of How To Grow Hair On Bald Spots Naturally
6 Quick Hacks Of How To Get Straight Hair Naturally
How To Make Your Hair Grow Faster: You Should Know This!