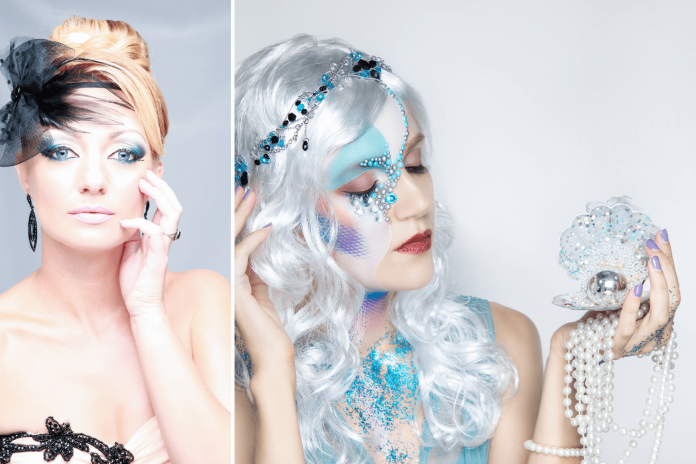 Whenever we talk about looking good, makeup is a topic that comes up. It is something that makes our outer appearance more beautiful. We feel much more attractive and noticeable. All of us women have to agree that makeup can change the way that we feel.
But at the same time, not being able to do makeup brings some harsh comments towards us. That's why here I will tell you how to do full face makeup and avoid that embarrassment. 
Makeup can change our mood, our attitude. Anything that makes you empowered and confident, you should go for it. And makeup can make us feel empowered and confident. Even I also feel so confident in my flawless makeup outlook. 
So, if you want to do all that and get some confidence in yourself, then follow along with the article.
Full Face Makeup Steps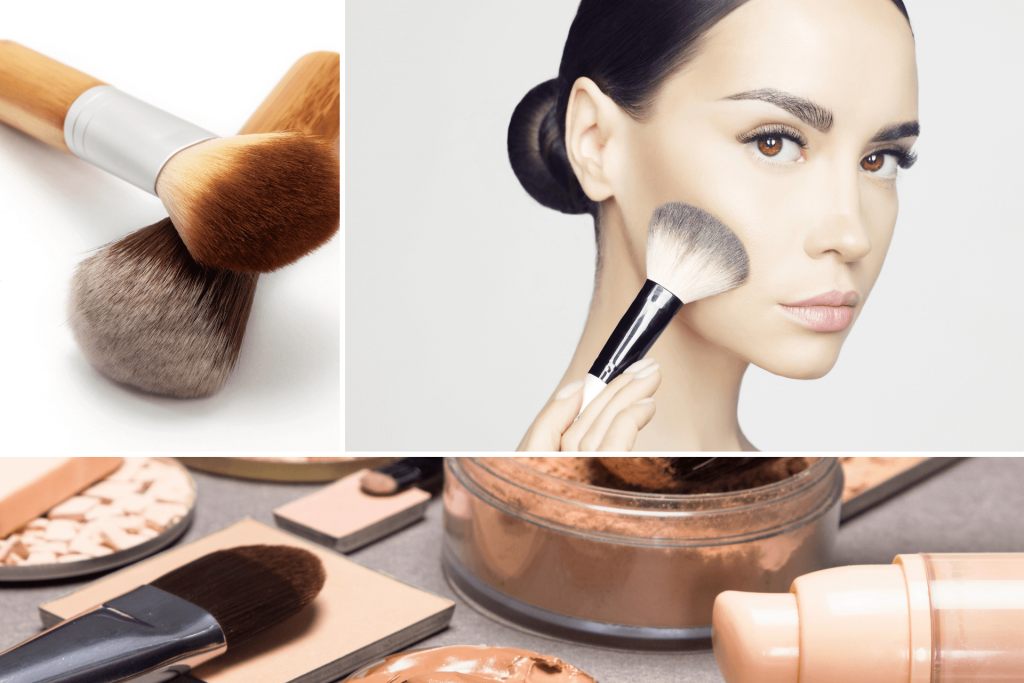 I am sharing some face makeup steps that will help you get the basic knowledge of makeup. This way, you can get a pretty basic makeup look that is good enough to attend parties and also help you save some money on your end. And later on, you can be creative and create makeup looks on your own. So, here it goes. 
Step-1: Before applying makeup, wash your face correctly with face wash or any less harsh Soaps. Cause you need your face to be cleaned to apply makeup on your face.
Step-2: Then apply moisturizer or primer. Cause it can help your make up to lasts for a long period. You can also skip it, but if you have any type of skin problems like acne, you must use any of them.
Step-3: Now you have to use a color corrector. Basically, a color corrector is used for discoloration of your face, like under your eyes,lower cheeks. The colors of color are orange, red, green, yellow, and so more. Now apply it under your eyes and on your lower cheeks.
Step-4: Take a foundation brush and apply your foundation all over your face. The color of your foundation should match the color of your skin. Cause it is vital. Instead of a foundation brush, you can also use a beauty blender. Cause it is much easier.
Step-5: Now it is time to conceal your face. Apply concealer on those places where you have blemishes and under your eyes if you have dark circles.You can apply concealer with a concealer brush, or you can also use a beauty blender.
Step-6: Now you have to contour your face. Contour is basically done to hide your double chin and extra fat on your skin. It makes you look younger and slimmer so that you don't need to lie about your age. And remember the shade should be 2x darker than your skin tone. Contour your face under your cheekbones, on the upper forehead, on your nose. And blend it perfectly.
Step-7: Now it is time to do your brows. Doing your brows is one of the hardestthings in makeup. Take a brow pencil and draw your brows. All of us do not have the same type of brows, so you can do it like the way you want.After drawing your brows with an eye pencil, fill your brows with eyebrows gel with a mascara brush to complete your brows.
Step-8: Now you have to apply eye shadow. I will suggest you apply brown shades because brown shades can go with any color of outfits. So now apply any darker shade on your eyelids with an eye shadow brush. There is a different type of brush for using eye shadows such as eye shadow crease brush and eye shadow blending brush. Now apply a lighter shade of that shade and blend it with an eye shadow blending brush. Now cut the crease with concealer and apply shimmery color on the crease like golden and silver. You may go with golden glitter. Put it with your eye shadow crease brush. And you are done. 
Step-9: Then apply eyeliner on your eyes. There is a tip. If you can't apply eyeliner stroke properly, you can do it easily with the use of scotch tape. Make sure that your eyeliner has to be waterproof and will going to last for a long time.
Step-10: Now apply mascara on your eyelashes. It makes your lashes look more lengthy, thicker, and prettier. You can also use fake lashes to look beautiful. So, apply fake lashes with lash glue and let it dry.
Step-11: Apply highlighter to make yourself look more glamorous. Highlighter makes you look shiny and brighter. Apply the highlighter with your highlighter brush on your cheekbones, nose, and forehead. If you have oily skin, then I suggest you not to apply highlighter cause later it will make your face oilier.
Step-12: Now apply blush your cheeks, with the help of your brush, dab it the blush on your cheeks, and blend it in a circular motion. Remember, good blush can make you more noticeable to the people.
Step-13: Now it is time to apply lipstick. Lipstick is an essential part of makeup. Before applying lipstick, apply foundation on your lips because you may have discoloration on your lips. Then draw your lips with a liner to give it a nice shape. And then apply lipstick on your lips.
If you can follow all of these steps correctly, you can get a pretty decent look. Make sure you use all of these products and not skip any. After you have learned this, you can go on and try other full-face makeup looks on yourself and see which one suits you the most.
Makeup makes you feel beautiful; that can be a very intense eye look, or it can be bold lip color or really defined brows, or it could be anything that makes us feel beautiful. It is important to express yourself and to show who you are. That's the very reason for this article. With this, now you know how to do full face makeup. 
Related: How To Do Makeup In 13 Steps