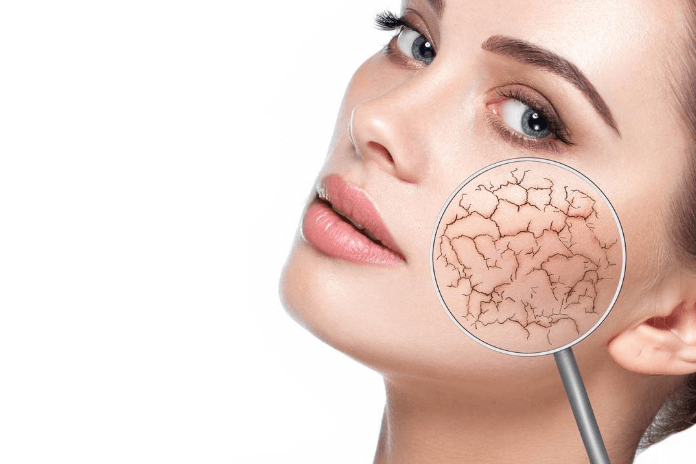 Dry skin is a pretty common issue for people. Most want to get rid of this problem. Because it can be uncomfortable and can cause further irritation. But the good thing about this is you can cure dry skin without going through much trouble. Here, we will be telling you how to get rid of dry skin on your face. We gathered around easy tips and tricks to get soft and smooth skin, which stays moisturized throughout. Let's go through the procedures.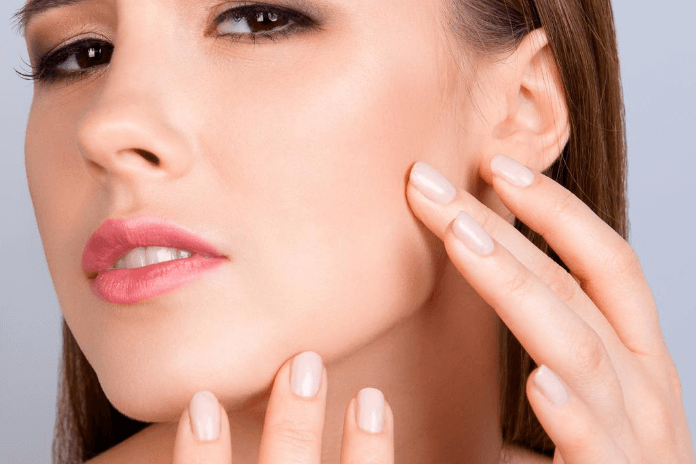 How to treat dry skin on the face
There are various ways to treat dry skin. You have to do things in such a way that your face stays moisturized most of the time. Dry skin on the face causes a lot of visible problems. So, you would want to get rid of it as soon as you can. 
1. Keep your skin moisturized:
The most effective solution for dry skin is to have moist skin. You need to keep your skin moisturized at all times. There are various ways to do so. If you have a humidifier at home, then you can use it to moisturize your skin. Keeping a humidifier turned on at home will help you get moisture from the air. This will surely reduce dryness from your face.
Another thing you should be careful about is your showering length. Don't go take too much time in the shower. Keep your baths for around 10 to 15 minutes. This way, you can reduce the dryness in your skin because long baths can take away moisture from your skin, which causes your skin to dry in the first place.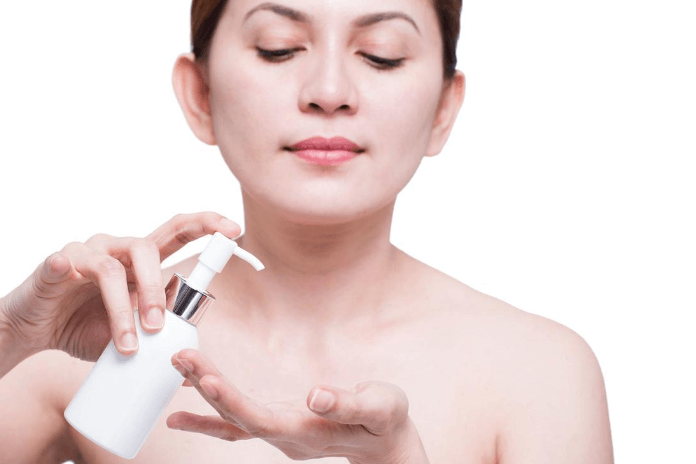 Always make sure to keep yourself warm at any cost. Never sit near a fireplace or heat source; this can dry out your skin a lot. Apart from the heat, you will need to be careful about the cold as well. Cold temperature has a lot of effect on the moisture levels. So, you will need to keep yourself warm using blankets and heavy clothing. 
These are ways you can keep your skin moisture intact, which helps reduce dryness on your face.
2. Creating a routine cleansing program:
You can try out various home remedies for dry skin on the face. You can also use different types of products that are completely your choice. But no matter what you do, you will need to follow a specific routine to get the best possible results. You will need to make sure to choose a cleanser that doesn't have any kind of fragrance or alcohol at all. Buying a soap-free cleanser is the best choice for you if you have dry skin.
Try washing your face at least twice a day. It is best to usea gentle cleanser and lukewarm water for that purpose. Use the cleanser with a circular motion. Make sure you do this using your fingertips. Finally, rinse your face with a bit of warm water. Don't wash your face frequently. Washing your face too much harms your face. Also, don't use any cloth or sponge to scrub your skin as it takes away oils from your skin.
When you are done washing your face, use a clean towel, and pat your face. Don't rub your face when you are drying it with a towel because this makes your skin drier. So, make sure to pat and dry your skin with a towel gently.  
If you have dry skin, you should always try to use products that have oil in them. When you opt for a moisturizer, try getting a one with oil, butter, or any other emollients. Other than these, you can also look for glycerin, hyaluronic acid, mineral oil, urea, and petroleum. These ingredients also help in boosting moisture in your skin, which helps reduce dryness from your skin.
Skincare routines are incomplete without the use of aloe vera. This is so crucial for any kind of skincare regime. Try using pure aloe vera gel every day at least once on your skin. Use this after washing your face and let your skin absorb the whole gel. 
You can also use a mask made of honey every week. Using this helps a lot in reducing the dry feeling from your face. Apply the mask on your face and keep it for about 10 minutes. Make sure to create a thin layer of the mask. This isn't mandatory, but this helps a lot.  
3. Follow a proper diet:
Drinking water has so much importance in our body. This is no different here. You must drink water as much as you can. This will help you reduce dryness from inside your skin completely. So, drink water whenever you get even a little bit of thirsty. 
Try to avoid the consumption of alcohol. Alcohol consumption can dry your skin from the inside. This will make it hard for you to get rid of dry skin permanently along with that try eating vitamin C enriched foods. Anything with vitamin C can be a great help for dry skin.
You can also use supplements that help in reducing dryness from your skin. But make sure to consult a doctor before you opt for that option. 
If you don't get appropriate results even after following all these procedures, then you can consult a dermatologist. You can consult a doctor if you notice redness, itchiness, harsh skin, skin peeling, etc. For dry skin treatment, there are no better choices then consulting a doctor, especially if you have sensitive skin. 
Conclusion 
Everyone wants to have a soft, smooth, and glowing skin. So, here we tried to help out the people with dry skin. These were the best ways on how to get rid of dry skin on the face. Hopefully, you will be benefitted from the whole procedure we provided. Before trying any product, make sure you consult with a doctor.